Quiet The Mind
Updated at 2020-03-31 10:13:57 Posted in (Primary)General,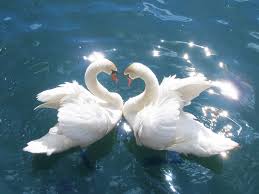 Roberta A
Quiet the mind to hear the heart's direction.
You are learning how to be more receptive. You are all very good givers. This will not change. But you are learning how to be open to receive even more.
All of nature is in a constant dance of giving and receiving. When you are learning how to receive, it makes you a more effective giver. It aligns you with everything on the Planet,
moving in the dance of thriving, giving and receiving, the constant circulation without a tit for tat.
The mind wants you to keep busy doing something, even if it is not necessarily something you want to do. It is simply entertaining itself. This time will feel like you are in a waiting room
but not yet having your name called for your appointment. The Inner Child, Mind, Ego is very impatient in the waiting room, wondering "how do I make good use of this time,
should I figure out how to get my name called sooner? Should I go back down stairs and clean out my car? Should I flip through this dated magazine?"
The waiting room energy isn't invigorating and the Inner Child will think that energy will last forever, so you will hear your mind say, "Something is wrong. I'm not living the life I want to live,
shouldn't there be something more about life. Am I going in the right direction? Do I have the right partnership? Should I change jobs or homes?" The mind gets antsy,
but you are learning how to have the mental mastery to pause for a moment and simply BE . Be peaceful, calm and present with yourself, so that when your name is called, you can hear it.
When you heart does talk to you about your next step, you will be present enough to hear it and you will feel the pull of your life's vision in it.
If you can be peaceful for a second or two, you will find that the map is being laid out in front of you. You are not holding it in your hands, but you are being lead to it one sign at a time in the heart.
It takes practice to let yourself just be where you are without trying to distract yourself with fixing, changing, altering or switching something up. There will always be shifting and changing
but you don't need to take physical action on everything right now. Practice "being," so that when you are called to action from the heart, you will trust it enough to take action on it with love
instead of trying to fill the void.
Be peaceful, calm and present with yourself so that when your name is called, you can hear it.